There are two ways you can use your Raspberry Pi as a VuePilot player.  The first way is to flash our official VuePilot image onto your SD card which will give you a preconfigured operating system completely setup and ready to go installation.   When purchasing an official VuePilot player device from us, this the image it will be running.
The second way is to simply install the VuePilot software onto your Raspberry Pi yourself using the snap installation steps below and configure the automatic startup steps if you wish.
If you're planning to use the Raspberry Pi as a dedicated VuePilot player, then we recommend flashing the official image onto your device.
Option 1: Using The Official VuePilot Image
To use our official Raspberry Pi image, simply download using the link below
Download VuePilot Raspberry Pi Image
Then simply flash the image onto your SD card using Etcher https://www.balena.io/etcher
This should only take about 7 minutes, then you can simply put the SD card back into your Raspberry Pi and boot it up.
IMPORTANT
Once you have booted into your new VuePilot Raspberry Pi, and you have connected your WIFI / Ethernet you will want to ensure you have the latest updated version of the software before activating as it's possible that if you activate the software while its being upgraded in the background you will lose your license data. You can do this by simply:
Reboot your device.  Wait a few minutes, then reboot again. The snap system will automatically update and migrate the configuration for you.
Once this is done, you're ready to go. The VuePilot software will start automatically and be ready for activation when your device starts
Option 2: Install VuePilot Manually Using Snaps
Setting up the software Rasberry Pi using snaps is much like any other Linux setup instructions although there is a slightly different process for configuring the software to automatically start when the device boots,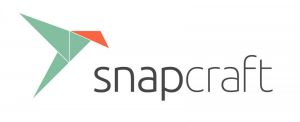 We use snaps to install VuePilot on Linux and Raspberry Pi.  Snaps are a sandboxed, self contained format for distributing software that ensures that all dependencies are included in the package, and no matter what Linux distribution you're using, it will be the same experience across the board.  Snaps also include automatic software updates as a standard and so once installed, your software will be automatically updated when new releases are published without you ever needing to lift a finger.
Installation
To install VuePilot using snap simply follow the instructions found here
Installing VuePilot  Using Snap
which will install snapd and then install VuePilot (snapd is the package manager that's responsible installing, removing and updating snap packages)
Once done, you can move ahead to the "Automatic Startup" section
Automatic Startup
The Raspberry Pi OS has a number of ways to automatically start applications on boot, however it's important to note that you must start the application AFTER the desktop environment has booted, as VuePilot has an interface and essentially runs a browser for you.
So in other words you can't use your standard rc.local or .bash_profile files, instead you must use the Rasbian autostart file to load a program once the UI has come up.
Simply edit the /etc/xdg/lxsession/LXDE-pi/autostart file to run VuePilot by specifying the path to the snap application.
Example
@/snap/bin/vuepilot
Here's a simple one liner to add the line to the file
echo @/snap/bin/vuepilot | sudo tee -a /etc/xdg/lxsession/LXDE-pi/autostart
Audio Not Working?
Some customers have reported issues with sound not playing from the Raspberry Pi when using their own devices VuePilot.
If you're experiencing this issue, we have a guide for solving this problem found here Fixing Raspberry Pi Audio Issues